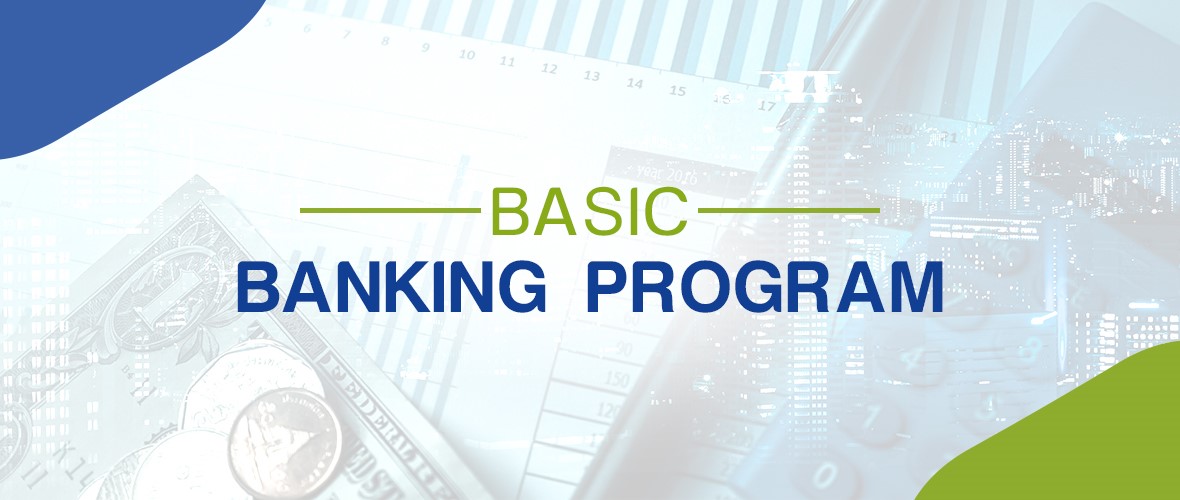 Why Do You Need A Basic Banking Program?
Before we begin this debate about why you need to study a basic banking program, we would like to ask you a question.
Do you want to study banking program courses just because your peer suggested you or your interest truly lies in this specific industry? If you answer yes to the end part, then continue reading this blog.
To enlighten you on the importance of studying banking and finance, we have sorted out some of the top reasons for pursuing your career in the banking program.
Let's dive in!
1.
A Well In-Demand Sector
The banking sector is always in-demand and filled with new challenges and opportunities, such as changing its operations during the pandemic. In fact, national and international changes highly influence the banking division, making it a competitive industry.
Therefore, if you are interested in accepting financial challenges, this is the best reason to study the Basic Banking program. In addition, it does offer a handsome salary package with other benefits, making it a reliable source of income.
2.
Personal And Professional Growth
Education in a banking program is beneficial for you in both personal and professional growth. It will help you learn managerial skills, save money, and have a proper budget in a time of emergencies, education, and traveling. In addition, it will give you an understanding of where and how to invest. It helps you sort out the difference between price and value.
3.
Expand Your Network
The best sector to expand your network and to become a social butterfly is banking. The value of developing relationships and gaining awareness from others within the banking industry is immense. Due to customer dealing, you came to know many new people daily who help you get past the difficult situations in your life and give you support.
Why Do You Need To Enroll In the Basic Banking Program Of Budget University Online?
·

You Can Attend Classes Without A Prior Degree
You must have heard, "Students need to complete a college or institute of banking credit for a course in the Basic Banking program." However, it is not the case at Budget University Online. It doesn't ask you for a degree or experience requirement.
The sole purpose of Budget University's program is to deliver education in the banking sector to increase generational wealth. Thus, after conducting online banking classes here, you will be awarded a degree.
·

You Will Receive The Most Effective Teaching Methods
Budget University Online has a proud faculty to teach the basics of the banking program. We have extensive and expert knowledge of its subject areas. All the teachers strive to ensure the most current and effective teaching methods with professors who are experienced bankers, academicians, attorneys, and regulatory officials.
Our attempt to pass the knowledge guarantees that our students receive the best professional online education possible.
·

It Makes You Expert
Are you planning to excel in this industry? Do you want to acquire in-depth knowledge? A basic banking program helps you to become an expert in the financial field. You will get a chance to learn banking and financial subjects like accounting, banking management, insurance, and investment, etc.
Get Admission Today!
Now only one question must be in your mind that how can you enroll in Budget University Online? Relax, we got your back. You can enroll in our online banking program easily by reading the instructions available on the website.
Build your generational wealth with us!
please login.