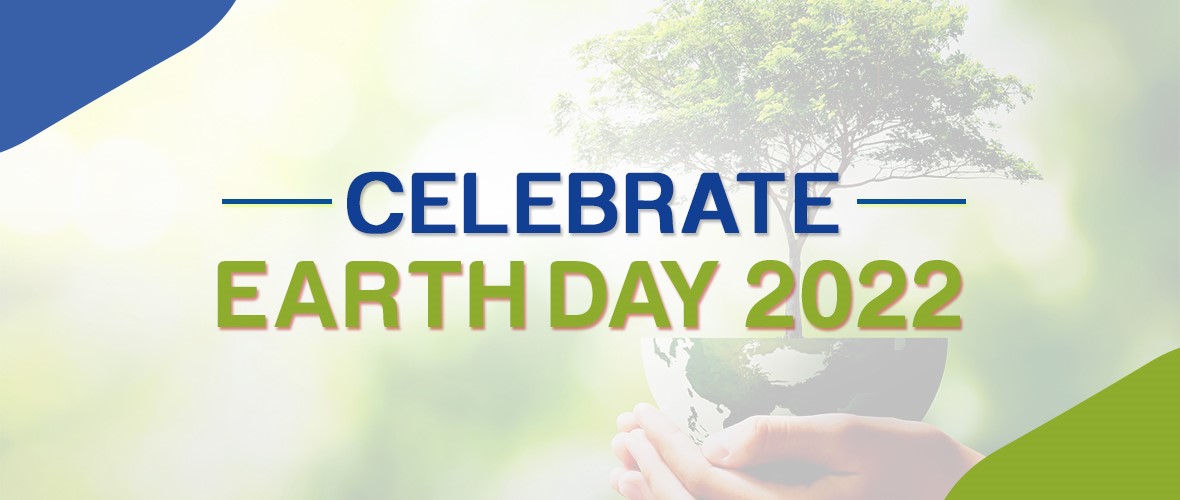 Celebrate Earth Day 2022: Eco-Friendly Financial Approaches
Earth Day is celebrated on April 22nd, and it is a very momentous day for the planet we all share. This year, individuals worldwide are coming together for three days of tackling climate change with one central theme: Invest In Our Planet. The overall topic is aimed to present innovative ways to integrate eco-friendly financial approaches and green technologies to restore our planet's ecosystems.
Being an online platform, Budget University Online fully favors going sustainable, and what better way to plan ahead on Earth Day than to identify environmentally beneficial methods to manage your money?
Including Mother Earth in Your Financial Plans
Going green in your finances is a great way to honor Mother Nature. And there are lots of personal sustainability strategies you can put in place to guarantee you're lowering your financial carbon footprint and recovering the world. The nicest part about incorporating environmental concerns into your daily budget is that you can make a real difference right where you are.
So here are some eco-friendly financial recommendations in commemoration of Earth Day 2022:
1.
Choosing Online Banking

Online banking is a more environmentally friendly approach to handling your finances. Banking online reduces the need to visit an in-person location by automobile or mass transit, reducing one of the key climatic changes: co2 emission.

Furthermore, because you and other clients no longer need to be physically present within the bank, these locations may cut their average energy use. In-person banking also leaves a larger trail of evidence due to the actual transaction of printed materials, invoices, and other paper records that would otherwise have been paperless with internet banking.
2.
Selecting a Sustainable Credit Card

Credit cards are not all created equal. Ecofriendly credit cards function similarly to ordinary credit cards but with distinct benefits.

A green credit card benefits the environment with each transaction, rather than earning typical loyalty points like free flights or quick payback. The points are converted into green technologies, so you are effectively erasing your carbon impact by going about your everyday routine. Isn't it amazing?
3.
Becoming Paperless

If your mailbox is frequently overflowing with printed bank and credit card transactions in the shredder, take a few moments to demand digital statements instead.

You may already be paying a modest monthly payment for paper statements from your bank, which you could save by turning paperless. For a quicker and more cost-effective alternative, shift to online invoices that may be stored on your computer or smartphone or accessed through your internet account. To avoid falling behind after making the transition, remember to check your balance and online statements frequently.
4.
Putting An Emphasis On Greener Banking And Investments

When working for environmentally friendly money, your financial services and investing strategies are important factors to consider. A green investment plan assumes the profit position of assets, and if business practices underpin such investments have ecological and sustainability advantages.

Green investment, often known as eco-investing, entails financing socially accountable firms and having environmentally friendly goods and practices. Several funding options connect with promoting sustainable and environmental objectives, ranging from fuel and power preservation to organic food, renewable sources, solar panels, pollution prevention, green innovation, and aquaculture.

Green Banking is the practice of doing business with banks that are conscious of their social and environmental effect. Choosing these banks, commonly called "sustainable banks" or "ethical banks," can provide environmentally accountable perks such as special efficient and environmentally options, charitable organization bank cards, and lower-interest funding for eco-friendly goods like low-emission autos.
How Does Budget University Support Sustainable Financing?
Budget University Online, an online financial knowledge platform, can help you follow and achieve your eco-friendly and greener economic approaches laid down for this Earth day. We direct all our online banking classes and investment management course online with a digital platform. To keep our carbon footprint low, we ensure individuals who enroll in our courses are introduced to our sustainable financing and learning methods.
Conclusion
By implementing some of these green eco-friendly financial approaches, you can take concrete actions to invest in sustainable practices on our planet, which is precisely what Earth Day 2022 is all about.
And suppose a few of the suggestions motivate you to adopt a more long-term financial view. In that case, Budget University Online can assist you in navigating that route by devising an eco-friendly financial management course strategy that is right for you.
Let's honor Earth by investing in our planet this year!
please login.