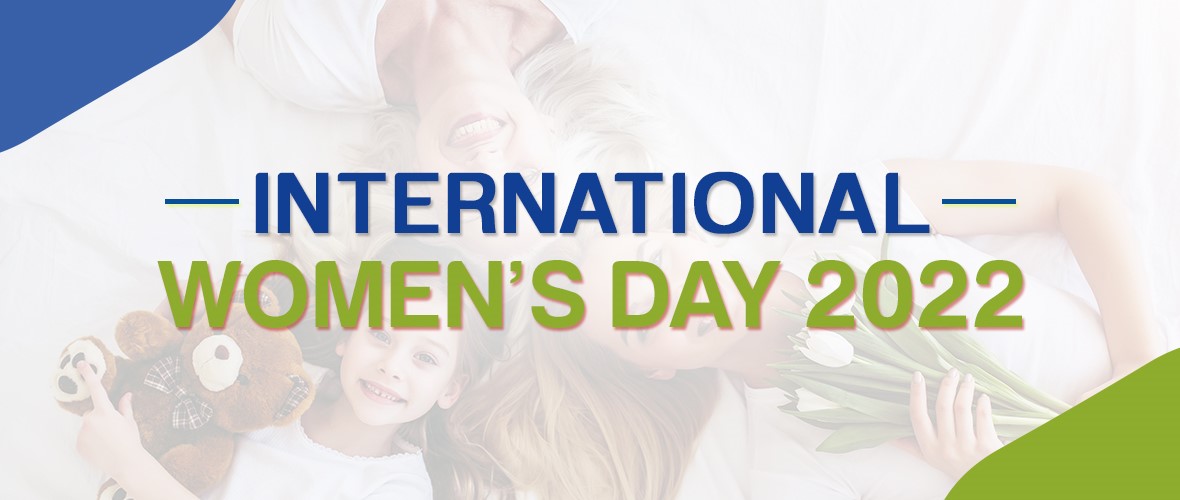 International Women's Day 2022
Women's role in society has always been a matter of discussion through the centuries. Fortunately, with changing times, we can see a significant improvement. History consists of countless amazing, empowered women who have played a vital role in changing the world and steering it towards positivity and progress. And with women so much to offer, 8th March is a day dedicated to highlighting the awe-inspiring achievements of every single woman living anywhere on the globe. Yes, and that includes you too!
Whether you are a doctor, scientist, teacher, or even a homemaker, we recognize and accept the unending efforts and hard work you put in every day. Women are one of the most fundamental and powerful elements of our society. They are capable of handling stirring fields such as stock markets, retail businesses, or real estate property management. And with combined efforts and a bit of appreciation, we can help them enhance their potential.
8th March – A Date To Celebrate Women
A nation cannot move forward unless it recognizes the strenuous efforts of women. Gender biases always destroy a society. And with the ongoing economic troubles amongst others, it is more important than ever to pave newer and better ways for women.
But why do we need a day to celebrate them?
Women are the building blocks in the absence of which diversity, innovation, and compassion can become hard to achieve. A society that is open to offering all kinds of opportunities while keeping the biases aside is bound to thrive. It is a day to give ourselves a potent reminder that every sector needs females to continue functioning with success. It is a chance to convey to them how valuable they are to the overall state's victory. Unity always invites equality and peace, which are crucial in today's war-stricken world. We need ideas that can move the world towards a brighter future. A female's mind is nothing less than a treasure box of creative ideas capable of improving any situation, no matter the severity.
Furthermore, it is a day to remind ourselves of incredible women like Harriet Tubman, Marie Curie, or Frida Kahlo. They were born with the flame of never backing down despite the tough challenges.
We need to instill this positive behavior and self-confidence in every woman out there. These personalities weren't fictional characters; instead of real beings who were never afraid of the obstacle and complexities that tried their best to harm or scare them. They fell but stood up again to fight. Moreover, brave, intelligent, and wiser women give birth to great men. In a bias-free place where both understand the true significance of each other's vitality is nothing less than a paradise. Because whenever a disaster would strike, they both would be ready to play their role without looking down at each other.
Women Making Waves In The Financial Sector
With every other sector, women are making significant improvements in the financial industry. The year 2022 is seeing considerable progress in the industry and a wide presence of gender diversity. And the numbers in the financial sector say it all. With a dynamic workforce expanding more than ever, providing financial knowledge is essential. Educating them about financial aspects such as a life insurance program or an investing program can make a stark difference in the economic understanding. As a result, women will continue to play a prominent role in financial services.
Conclusion
International Women's Day is a monumental day, and it is our responsibility to make it more impactful than the last with each passing year. Women are the primary pillars of any society. Giving them their rightful place will result in better societal outcomes.
Budget University Online is proud to celebrate International women's day on 8th March, marking the essential roles of women around the world!
please login.