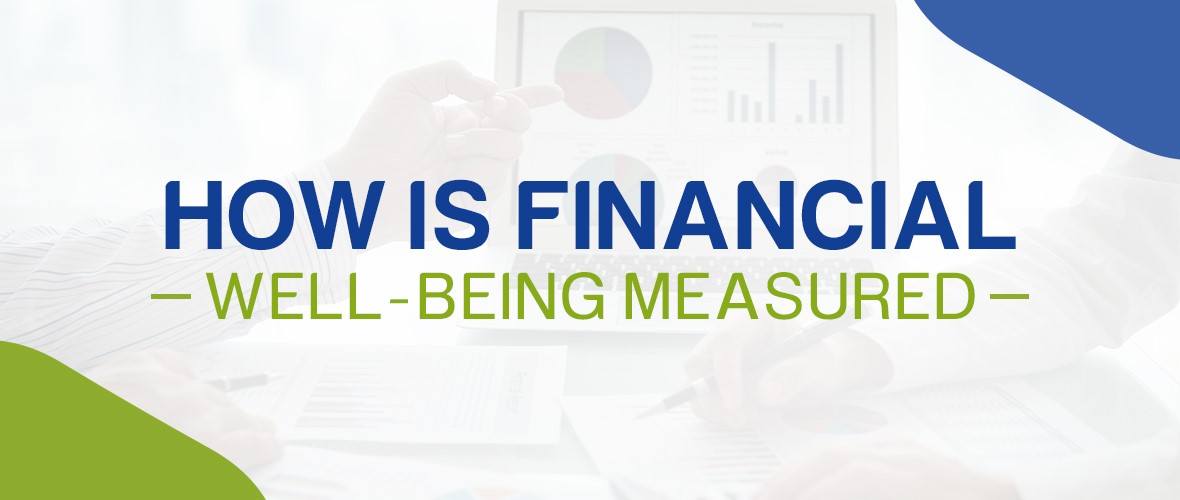 How Is Financial Well-Being Measured?
Financial wellbeing is the secret to having a successful life, but it does not come along all by itself. If you struggle to save for your children's education or find it hard to make ends meet, you are likely broke and need better financial organization. You have to do proper planning, manage student loans, do adequate savings and be consistent throughout the process.
Financial well-being compromises a peaceful lifestyle, which allows you to afford the necessities and accomplish primary life goals.
More Money, Greater Security – A Myth
We often believe that more money will lead to a secure future. But in reality, it is not the truth. The way money works regarding securing your future is entirely different.
You can live a lifestyle that offers balance and fulfillment with adequate money. Therefore, it is nothing but a misconception that often results in regrettable outcomes.
Measure Your Financial Well-Being Starting Today
While attaining financial well-being maybe a journey for most of you, it is vital to practice consistency throughout the process. Some of the early warning signs that you should look to understand your financial stance are as follows:
Paying Bills: As much as we hate to do it, paying bills is a mandatory part of adulthood. No matter how much we try to skip it, it eventually arrives only to be left noticed. Paying bills is extremely difficult for you then your financial situation is not so great. A surprise expense such as medical bills or car breakdown makes you think twice before paying. It is not a good sign.
Debt Trap: If you have to take hefty loans or pay in credits and are eventually undergoing debt, then you are somewhere in the middle of the hierarchy. You are in a thriving situation and struggling in other areas. At this stage, apart from making certain payments, you are paying for debt but have no preparation for retirement—a state of financial vulnerability that is destabilizing.
Financially Sustainable: If you are one of those who don't have to think twice before managing multiple aspects of finance. You indeed are in a healthy financial state. You have good financial credit, are not in debt, have an emergency fund, and are on track for retirement goals. It is the ultimate category that everyone aspires to achieve.
How To Improve Financial Well-Being
There are specific measures you can consider to alleviate your financial wellbeing to have a financially secure future:
Invest In learning: With the correct financial knowledge, you will understand several investing options, such as a 401k retirement plan or life insurance program. It will help make the right investment decisions resulting in a prosperous future.
Use Financial Planning Software: Money management is vital, and financial software can help you attain all the finance-related complexities. Due to the incredible features, you can manage your monthly and even yearly goals at your fingertips.
Stick to Budgeting: Budgeting will help prevent you from going overboard in spending. You will live a steady lifestyle, affording everything necessary while also saving up some for the rainy days.
Use A Debt Eliminator Software: While having a debt might be common, it is always best to pay it at the earliest. With a debt tracker app, you will never miss the deadline and be done with all the payments even before you know it.
Conclusion
A secure future starts with the correct financial knowledge. Therefore, as much as it is vital to take the necessary, you won't do it correctly unless you have adequate knowledge. Initiate your success journey by educating yourself first for optimal peace and comfortable life.
please login.