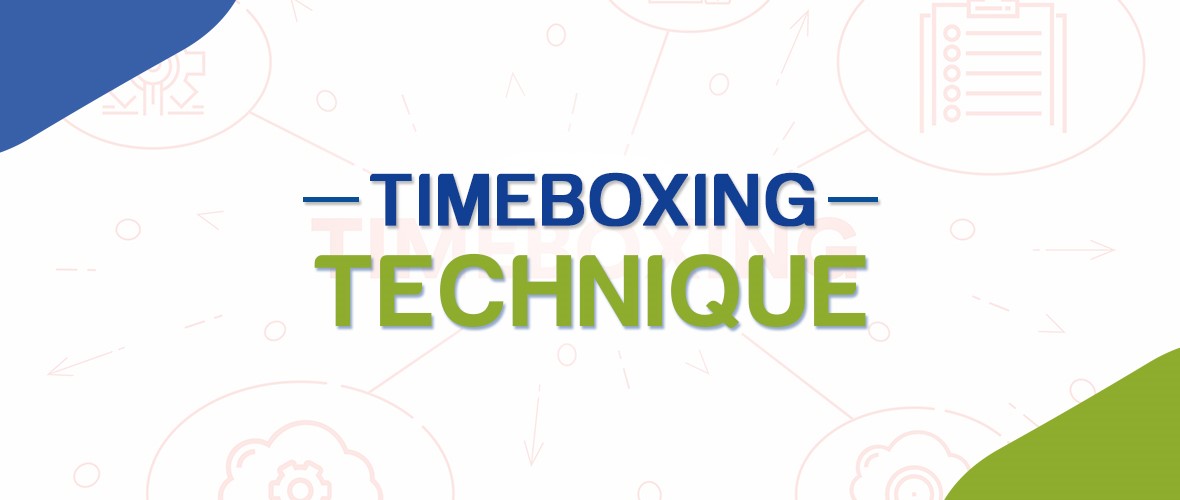 Timeboxing Technique To Manage Your Time Better
Timeboxing is a very effortless and popular time management method that can help you take better control over your timetable. It's also a very supportive technique for practicing self-discipline and organizing your program so that your most significant tasks come first.
With timeboxing, you can also be more focused on managing multiple projects and how much time you should spend on a certain task, not overdo it.
So let's get started!
What Is Timeboxing?
Timeboxing system means that you open your calendar and type in the time that you will spend on a certain task in the future. Instead of working on the assignment, you proactively decide how much time you will spend on it ahead of time.
Many individuals approach their work one task at a time and concentrate on each until it gets done. Timeboxing is distinct because it encourages you to focus on time instead of tasks. It is a simple and effective way to manage your projects, team members, and daily workload.
It's like planning a meeting in your calendar. You pick the day, start and finish hours, define the desired columns. For higher tasks, you can reserve numerous blocks of time in advance. With such a tactic, you have complete control over your priorities.
How To Perform Timeboxing To Manage Multiple Projects?
First, evaluate how long each item on your To-Do list will take to complete and allocate a set amount of time to each of them. When on it, don't forget to include pauses and build in exigency time for unpredicted requests or disruptions.
Then set a timer on your smartphone that alerts you when you should move to another task. Select the span of time that works best for you. If you don't finish your job within the allocated time, you might be tempted to continue until you reach your goal. However, make sure that you analyze what you have accomplished and review your progress at the end of each timebox.
How To Use Timeboxing With Your Team?
You can also use timeboxing to assign work to your team members. That can be particularly useful if they face problems maintaining their productivity, multitasking, or staying on schedule.
Encourage your team members to use the strategies that increase their productivity and are simple to handle. Start by conversing on tasks you want your team member to complete and agree on the length of each timebox. Avoid assigning a deadline without asking for their input first.
Confirm that they stop working on the task and review their progress at the end of the timebox. Did all your team members finish the job? Was the length of the timebox appropriate? Are they happy with what they achieved? If not, decide what they should do to finish it, and agree on what they should do differently next time to make sure she completes it within the timebox.
Benefits Of Using Timeboxing
There are many different benefits of using timeboxing time management technique. Here are some of the merits:
· You can easily 'force yourself' to start working on the tasks you procrastinated on.
· You can smoothly set strict limits on how much time you will spend on a specific task and when you will spend it to organize yourself much better.
· You can boost your productivity and focus significantly if you ensure that nobody interrupts you while working on your task.
· It's a great way to deal with perfectionism and any over-processing tasks.
· You can use timeboxing to plan the most crucial things right in the morning, and it can help you plan a much better working rhythm in general.
In A Nutshell
You can avoid late delivery, low quality, and over-doing or over-processing tasks with a timeboxing approach. It will also help you in achieving your financial goals.
If you want to get financial education online, you can contact Budget University Online, a trusted name for virtual education.
please login.